---
.
Going Above and Beyond:
Finding that employee who will take ownership
Article written by Dr. Jan Ferri-Reed for the Octave webmagazine
An intern in one of our client organizations was sitting in on a meeting during her first week on the job. She watched the CEO review several spreadsheet versions of a report he had asked for with exasperated sighs of dissatisfaction. The intern, Alexi, handed him a note that said, "I'm really good at spreadsheets, please let me know if I can help."  The CEO nodded curtly and pushed the note aside.
As the CEO exited the meeting, clearly frustrated, he asked, "Can you really do spreadsheets well? I need some marketing analysis of a project we are working on ASAP."  Alexi said, "I just finished a class in this, I'd love to take a stab at it."
Fifteen minutes later, Alexi was knocking on the CEO's door. The CEO looked at her ominously as she entered his office. Alexi smiled and said, "I'm done! Here is your spreadsheet."  The CEO grabbed the papers from her hand, and slowly a smile emerged on his face. He said, "You are the kind of employee I am looking for—one that takes the initiative to solve a problem, someone who adds value. Alexi, you did an amazing job."
This intern was promoted three times, became a salaried employee that summer and has been offered a job at the company once she completes her university studies. Clearly impressed by this young intern, I asked the CEO, "What was it about Alexi during the interview process that made you offer her a position?"  He said, "She had quite a bit of confidence and by her interview answers, I could tell that she was not going to be a quitter."
So how do we find a great employee who takes the job as seriously as the CEO? How can we determine if someone will be an owner and not a renter of a job during an interview?
Using an internship program allows promising prospects and employees to learn your company culture while also developing their own professional skills. It allows you to get a good look at new talent without paying out a huge salary or making a long-term commitment. Internship programs like Alexi's also help to dispel commonly held misperceptions of young Millennials or Gen Z that they lack initiative or don't have a strong work ethic. Most university students and recent graduates are eager for on-the-job challenges to apply their academic knowledge.
A process I suggest to my clients when they are hiring is to develop behavioral interviewing questions based on not only the job description but also the organization's culture — "how" an employee may behave or react to various scenarios that demonstrate what is expected from the company's culture or brand promise. For example, one of my clients has a strong value of employees "making meaningful connections" in their stores with customers as well as with their co-workers. We helped them to develop specific interview questions that hiring managers could use to determine if the prospective employee would "fit" the culture. These included interview questions such as: "Tell me about a time that you made a meaningful connection with a customer,"; "What can you do to engage the customer as he or she walks into your store?"; and, "Tell me about a time you went out of your way to support a co-worker in need."
When interviewing it is also helpful to include several interviewers in the hiring process, including those who currently hold the same position. Involving three-five different interviewers all using the same interview guide and scorecard increases the likelihood of the choosing the candidate that matches the expectations of the hiring manager and the teamwork support needed by peers and co-workers.
Once an employee is hired, leaders should encourage employees to vocalize ideas on how to do things differently and better, however; I also like to include interview questions that help the hiring manager to know if the candidate is the type of employee who will go above and beyond the traditional role. Interview questions such as: "Based on what you know about our company, what do you feel that we do well in promoting our brand?"; "What could we do better?"; and, "If you were hired in this position, what contribution do you think you could make immediately to continue to enhance our product or service?"
As you continue your search to find and keep talented employees who own their jobs rather than rent them, remember to focus on the key aspects of your unique culture and brand, the specific requirements for the job both technically and behaviorally and the importance of finding those employees who match the factors that have helped your company to achieve success.
---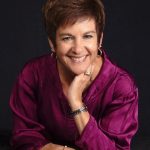 Jan is a seasoned consultant and President of KEYGroup®, a 35-year international speaking, training, coaching and assessment firm and co-author of Keeping the Millennials:  Why Companies are Losing Billions in Turnover to This Generation and What To Do About It, and the author of Millennials 2.0: Empowering Generation Y.  Jan's work focuses on creating productive workplaces and retaining talent while increasing the bottom line.
Publications and media that have called on Jan and KEYGroup® for advice and guidance include Industry Week, TIME, Diversity Executive, NPR and Forbes, to name a few.
---